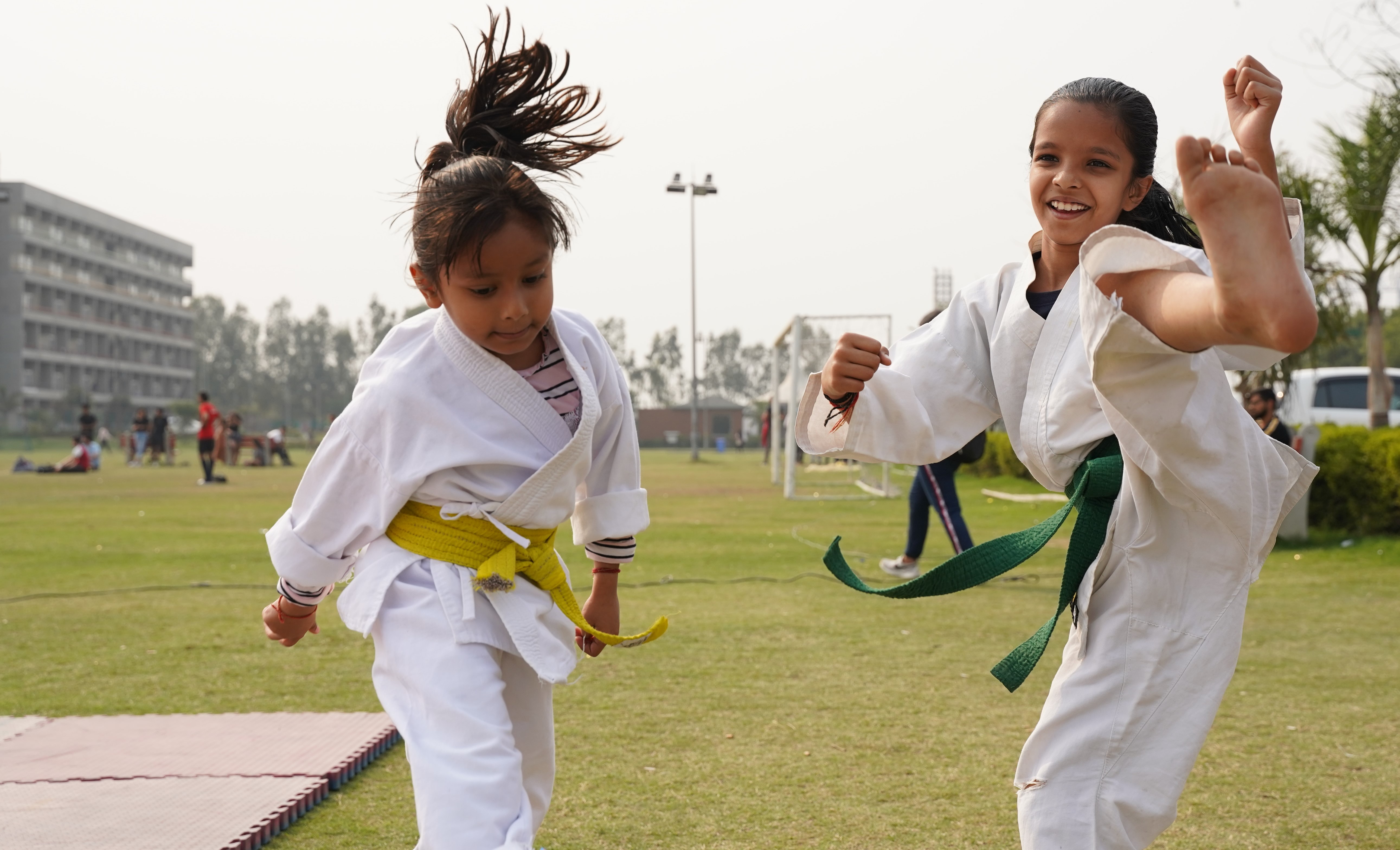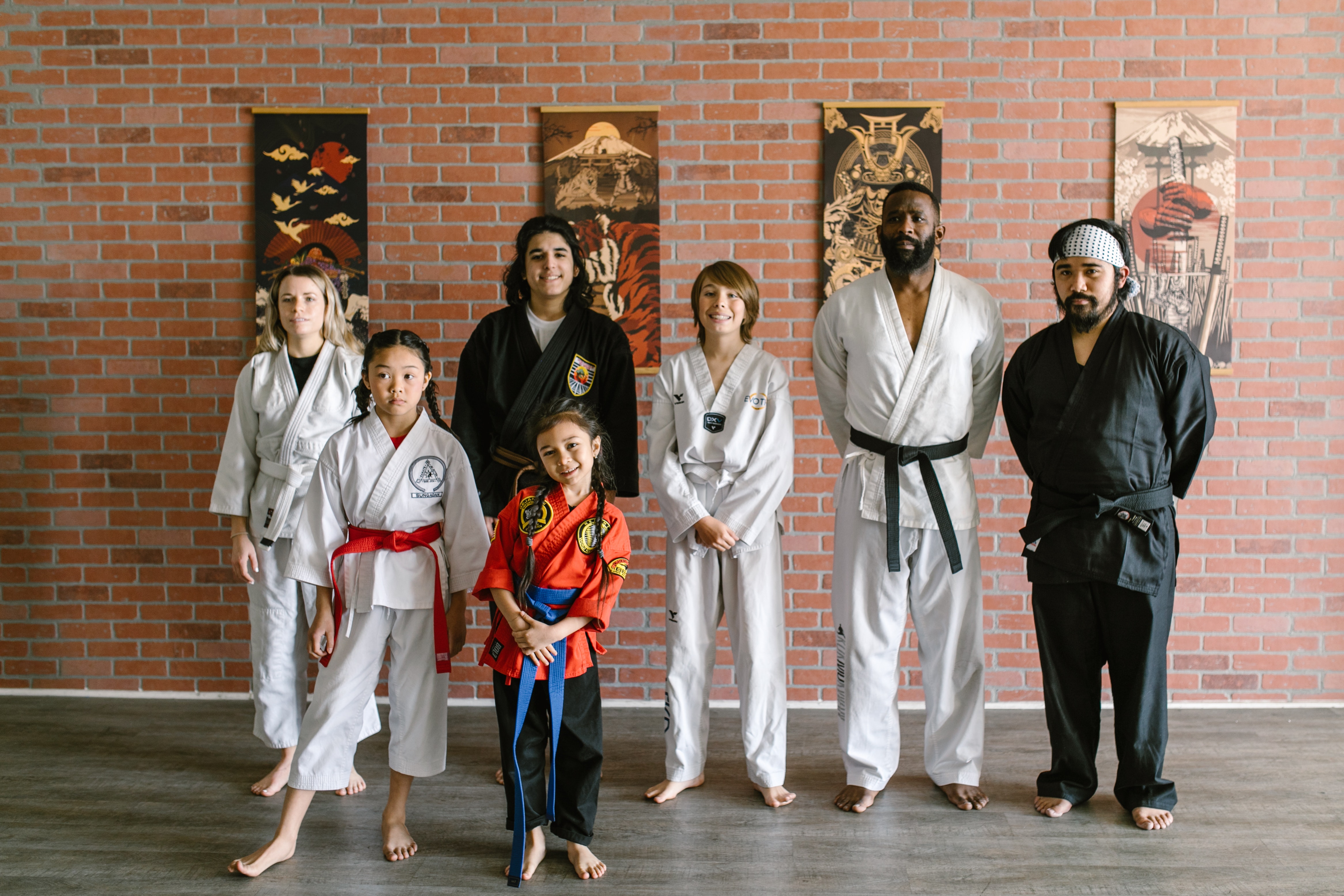 Here at the YMCA, we believe that martial arts are a great way to build self-confidence, coordination and agility. We offer martial arts classes for kids and families, so everyone can join in the fun.
Locations
Offered at the following YMCA locations: Northeast Family YMCA and Southeast Family YMCA
Schedule
Schedules vary by location.
Age
Northeast: Kick Start: Ages 4-7 years; Family Class: Ages 7 and up
Southeast: Ages 5-12
The Y is for everyone. If you're looking for financial help, we offer affordable membership and program rates based on household income. Please stop by the branch or give us a call to discuss whether you are eligible for assistance.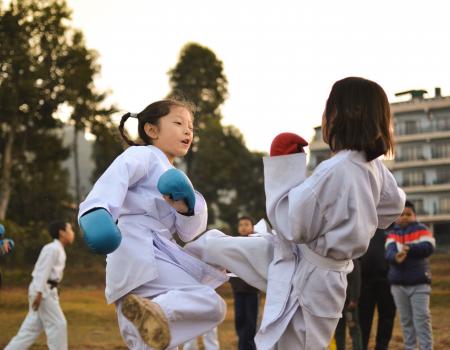 The Y offers high-quality martial arts programming in an encouraging, non-intimidating, no-touch, and family-friendly environment. Our instructors are among the best and promote hard work, discipline, honor, integrity, and respect for themselves and others. 
Use the button below to see upcoming sessions that are currently available for online registration.
If no sessions are available for registration, please contact the branch to learn when the next session is scheduled.
Frequently Asked Questions
What YMCA locations offer martial arts?
What YMCA locations offer martial arts?
Martial arts programming is offered at the Northeast and Southeast Family YMCAs.
What should I wear to class?
What should I wear to class?
Students should wear t-shirts and shorts, leggings or sweatpants to workout in. No special uniform is required. Shoes and socks will be removed when working on the mats.
The YMCA is the nation's favorite swim instructor. We teach people of all ages and from all backgrounds that water can be fun — not feared — if you...

Here at the YMCA of Greater Louisville, we ensure that our youth sports leagues' games are safe, fair and most of all, fun. Sign up for our youth...

Come join us and be a part of learning various dance styles. Learn new dance techniques and dance terminology, make new friends and have a lot of fun!