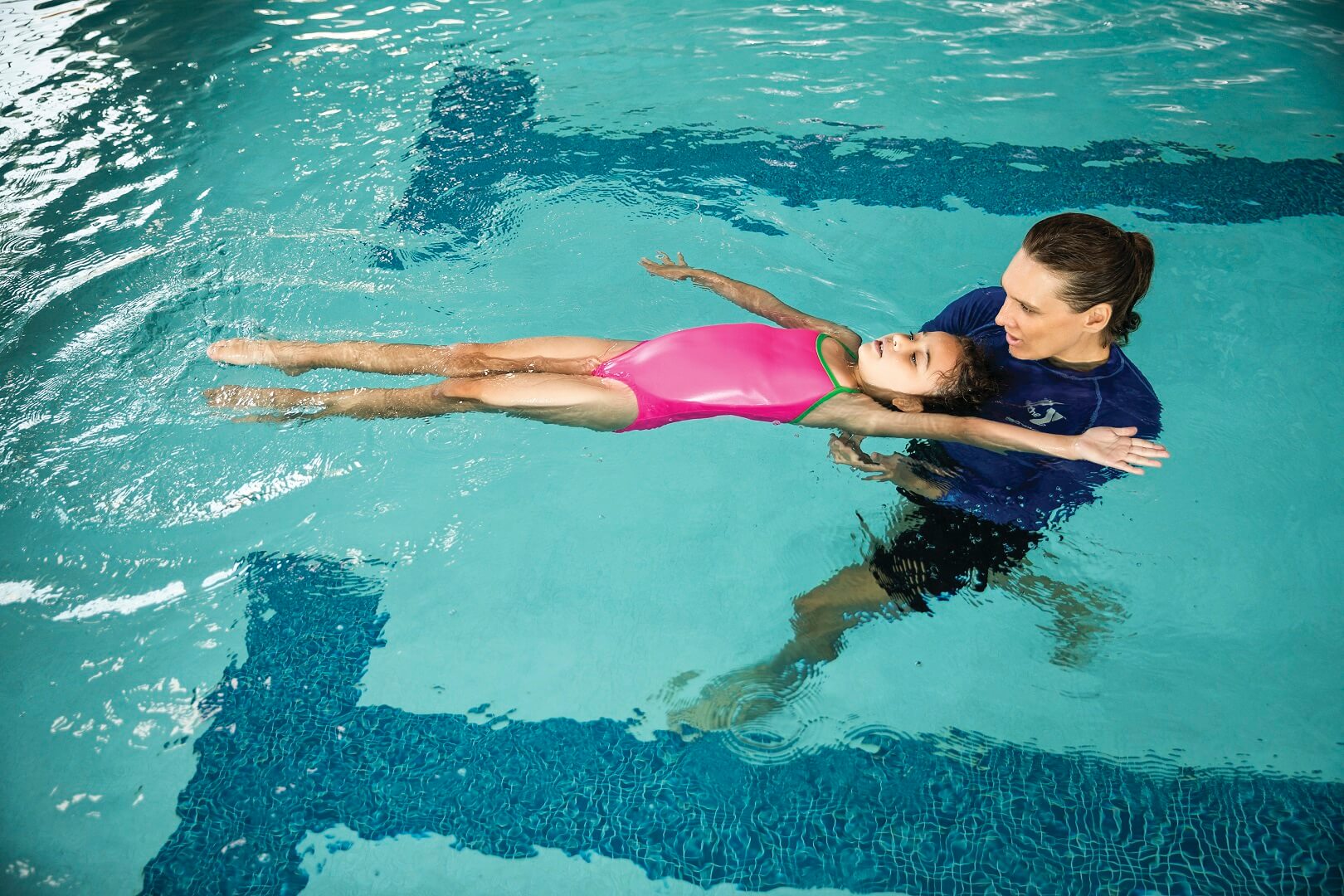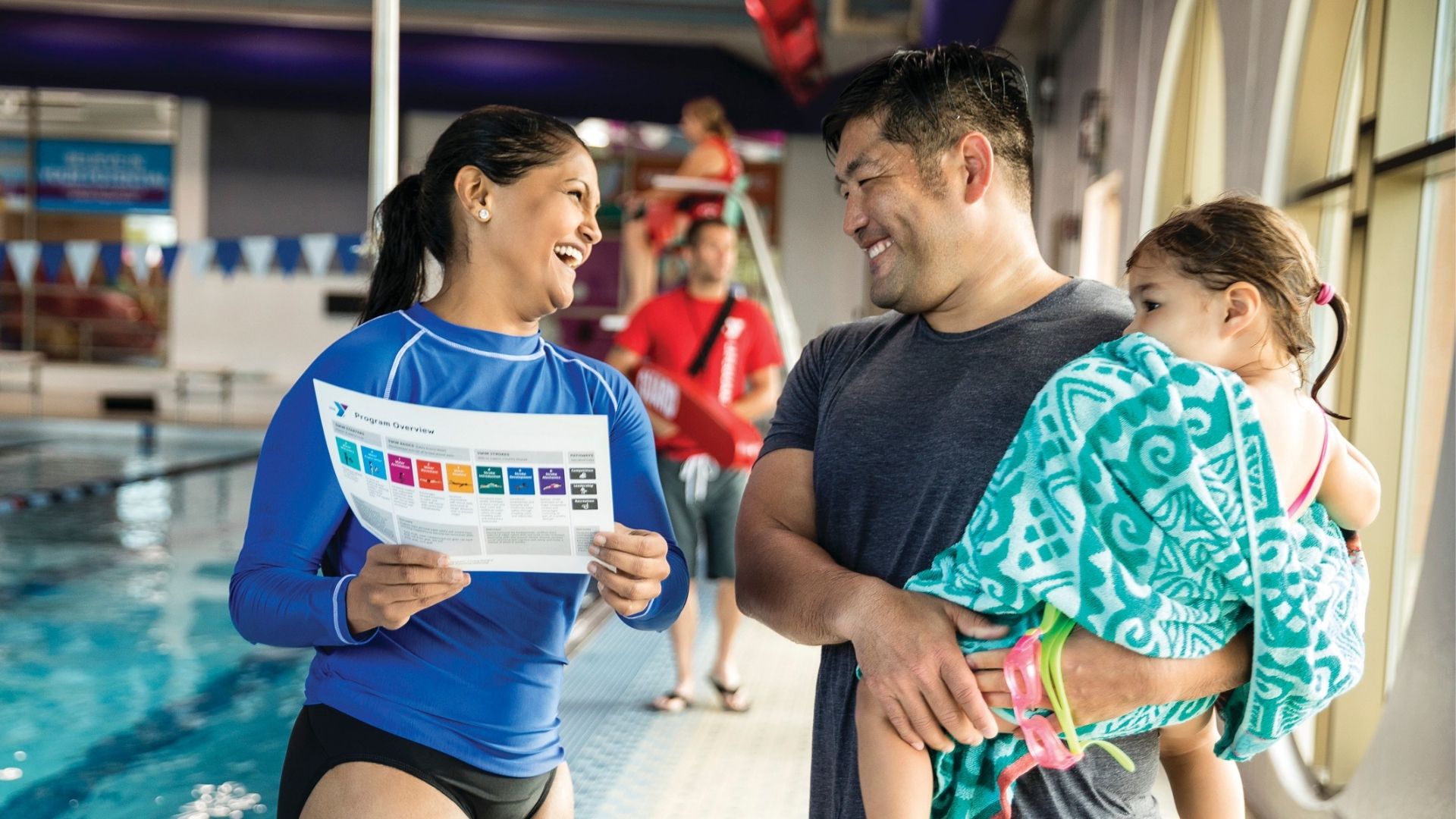 The YMCA is the nation's favorite swim instructor. We teach people of all ages and from all backgrounds that water can be fun — not feared — if you know how to stay safe in and around water.
Everyone should know how to swim! YMCA swim lessons are designed to teach this lifelong skill to children and adults of all skill levels in a safe environment. 
Develop confidence around water as you learn water safety skills and stroke technique, and discover the health benefits of swimming when integrated into your workout plan.
Looking for specific information? Use the links below to find what you're looking for.
From beginner to advanced swim lessons, your child will build upon their skills year after year.

Safety has always been, and will continue to be, our top priority. The Y conducts background checks for all staff that engage with children. Our staff is highly trained in childcare including CPR and First Aid. There is also ongoing professional development.

Children gain the confidence they need to try new things, make new friends, and do well in school.

When you feel good about yourself, you have the courage to try new things and have new experiences.
Locations
Offered at the following YMCA locations: Clark County, Downtown, Floyd County, Northeast, Norton Commons, Oldham County, Republic Bank Foundation, Southeast, and Southwest.
Starting Price
Starting at $41. Prices vary based on level and location.
Age Range
Swim lessons for kids: 6 months to 12 years
Adult swim lessons: 13 and up
The Y is for everyone. If you're looking for financial help, we offer affordable membership and program rates based on household income. Please stop by the branch or give us a call to discuss whether you are eligible for assistance.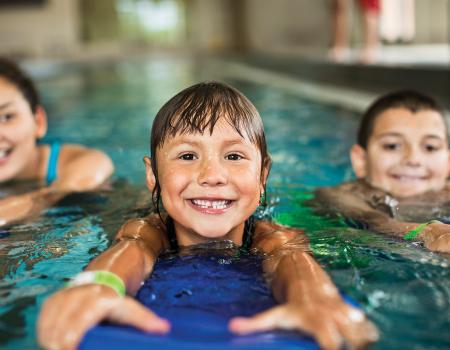 Our swim lessons are about more than just the techniques and skills. They are about nurturing swimming skills, developing self-esteem and creating positive experiences that will last a lifetime.
Swim lessons provide a wealth of benefits that go far beyond the water. Studies connect many additional benefits including improved motor skills, cognitive development, strength, self-esteem and social confidence.
Already registered for swim lessons or want more detailed information about what to expect? Use the links below to view and download parent resource documents.
Frequently Asked Questions
Are there ways to save money on swim lessons?
Are there ways to save money on swim lessons?
Yes! Join the Y to save and enjoy special member prices on swim lessons. You can also find out more about reduced rates through our financial assistance program.
Are private swim lessons available?
Are private swim lessons available?
Private classes offer the opportunity to have one-on-one instruction at any level. Private lessons are available at select branches. Please contact your local branch for detailed scheduling and upcoming sessions, or check our schedules for availability.
You don't need to be an advanced swimmer to take part in the YMCA's local competitive swim teams! At the Y, we teach swimmers of all abilities...

Here at the YMCA of Greater Louisville, we ensure that our youth sports leagues' games are safe, fair and most of all, fun. Sign up for our youth...

Get fit in the pool! From higher-intensity aqua fitness classes to more accessible offerings, we strive to meet your goals whatever your fitness level...