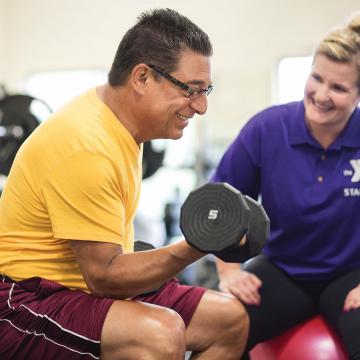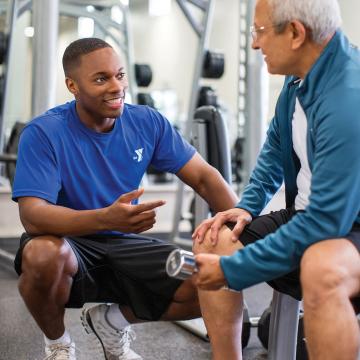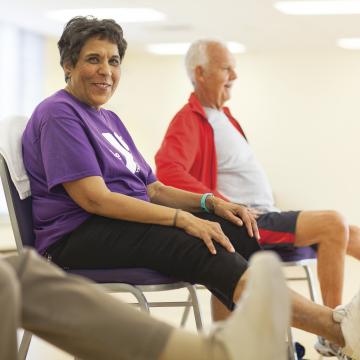 At the YMCA, we offer you the opportunity to work with a Healthy Living coach to help you meet your goals. Whether you're just getting started or want a custom workout plan, we'll help you make the most of your Y membership!
Our Smart Start Program is a series of up to three free fitness coaching sessions, designed to support you in pursuit of your health and wellness goals. Let our qualified Healthy Living Coaches work with you: From showing you how to properly operate machines to discussing your needs and interests, you can begin, or continue, your health journey.
You will get a better understanding of how to make the Y's fitness tools work for you and develop a plan for success.
Looking for specific information? Use the links below to find what you're looking for.
Starting Price
Free for facility members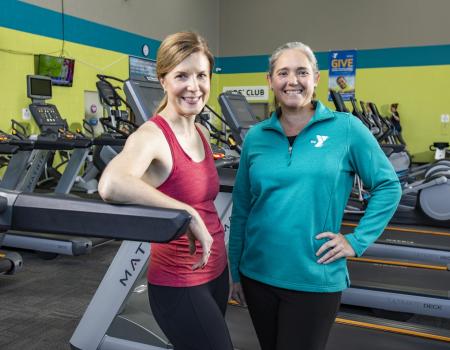 The Y is for everyone. If you're looking for financial help, we offer affordable membership and program rates based on household income. Learn more about our financial assistance program. Please stop by the branch or give us a call to discuss whether you are eligible for assistance.
Members who participate in our Smart Start Program are six times more likely to reach their goals, whatever they may be. Whether you're new to exercise or are comfortable in your regular workout routine, we will help you make the most of your YMCA membership.
Smart Start is an opportunity for us to create your personalized road map for success and support you along the way, whether you're interested in group fitness, swimming, walking, family programs, cycling, weight training, or all of the above.
As you prepare for your first Smart Start session, ask yourself the following questions:
What are your goals?
Why are they important to you?
What has helped you be successful in the past?
What tends to get in your way?
Together, we'll develop a workout and accountability plan that works best for you.
Use the button below to book your Smart Start appointment online.
Online Smart Start appointment scheduling is not currently available for the Chestnut Street Family YMCA and the YMCA at Norton Commons. To schedule your appointment at one of these locations, please call 502-587-9622 or stop by the Front Desk when you visit.
We know that sometimes it can be hard to take the first steps to becoming healthier. That's why we're here for you, every day, to give you extra...

Whatever your goal — weight loss, toning, stress relief, endurance — there is a group fitness class at the YMCA to suit your needs.

Tired of wondering if your meal is healthy? At the YMCA, we want everyone to have the opportunity to make smart decisions when eating. Our Nutrition...