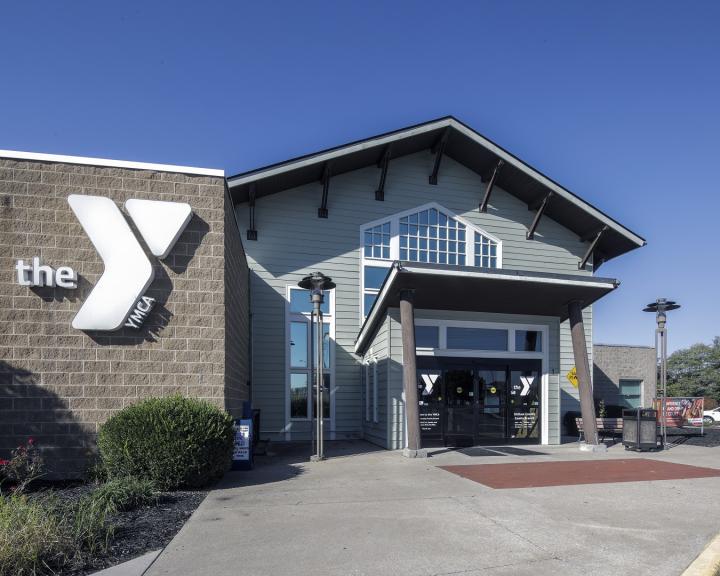 Oldham County Family YMCA
Every day, there's something new at the YMCA. We bring kids, adults and families closer together, encourage healthy living and foster connections through fitness, sports, fun and shared interests. Our members enjoy group exercise classes, year-round swimming, and encouragement from our Healthy Living Coaches. We have the support, guidance and resources to help you learn new things and make new friends at any stage in your life. Join us at the Oldham County Family YMCA today!
Oldham County Family YMCA Facility Updates (as of May 25)
Great news! We are working hard and making great progress to get all of the amenities you love back open as soon as possible. 
Open areas include:
Lobby
Upper and Lower Wellness Centers
Kids' Club
Indoor Arena
Pool

Water fitness classes
Lap swim
Swim lessons

Locker Rooms
Group Fitness Classes

Multipurpose Room
Group Exercise Room

Basketball Gym - expected to open by June 2
Areas of the facility that are currently under repairs
Cycle Room—Repairs have begun but we do not yet have an estimated completion date.
Thank you again for the continued support and patience during our renovations. We are working diligently to get the facility back to our full daily operations.
If you have any questions, please do not hesitate to contact me directly at 502-222-3901 or jransdell@ymcalouisville.org.
Sincerely,
Josh Ransdell
Executive Director
Oldham County Family YMCA
YMCA OF GREATER LOUISVILLE
20 Quality Place, Buckner, KY 40010
Address
20 Quality Place (off Highway 146)
Buckner, KY 40010
United States
View on map
Contact Info

State-of-the-art Wellness Center with cardio, strength equipment and free weights

Single-court gymnasium

Two group fitness studios

Dedicated cycling studio

Multi-purpose rooms

Fit3D body scanner

Indoor heated pool

Sauna

Locker rooms

Outdoor walking and biking trails

Outdoor sports fields

18-hole disc golf course

Kids' Club
Community-Wide Membership Rates
Community-Wide Membership Rates
With your community-wide membership, you will get full access to your branch's facility, indoor pool, and programming, as well as enjoy all YMCA locations in the Greater Louisville area and Southern Indiana.
We offer affordable membership and program rates, including reduced rates for Calypso Cove Family Waterpark, based on household income. Lower income-based fees are available for households earning less than $65,000. Contact your local Y for more information.
* Family membership covers up to two adults and dependent children up to age 25 living in the same household. Additional adults over age 25 living in the same household may be added for $20 per month per adult, by calling or stopping by your branch location.
** The join fee is a one-time fee as long as your membership remains active. Should your membership lapse, you are subject to this fee again.
*** The outdoor Calypso Cove Family Waterpark fee is an optional add-on. Once you pay a one-time fee, you gain a lifetime access to the waterpark as long as your family membership remains active. Should your membership lapse, you are subject to this fee again. Calypso Cove Family Water Park is located at Northeast Family YMCA
Community-Wide Membership Rates
Can I try the Y before I join?
Can I try the Y before I join?
Definitely! Complete an online form and you will receive a free guest pass. You must be at least 21 years of age and show photo ID to use the facilities. Limit one (1) visit per guest per year. Does not include Calypso Cove. Other restrictions may apply.
Lowdown at the Lodge Podcast
The Low Down at the Lodge is an Oldham County Family YMCA podcast: Unwrapping what happens at the Y and how we can better help you in your pursuit of the healthy body, mind, and spirit. We want to connect with you and your family about life and how the Y fits in.