YMCA Youth Character Awards
YMCA of Greater Louisville Youth Character Awards
At the Y, our core values of caring, honesty, respect and responsibility are not just a way of thinking — they are an integral part of who we are. They're the essential principles that unite and guide our behavior, our interactions with one another and our decisions.
YMCA of Greater Louisville Youth Character Awards
If you know an extraordinary teen who exemplifies the values of caring, honesty, respect and responsibility, nominate them for a YMCA of Greater Louisville Youth Character Award.
Selection Process
A committee of Y leadership volunteers selects honorees. Each honoree will receive $2,500 in scholarships to support their academic and leadership pursuits.
Nomination Deadline
Nominations are accepted each year beginning in mid-August through the end of September. Application deadlines are published annually.
Nomination Criteria
Please nominate teens that meet the following criteria:
Must reside in the Greater Louisville area.
Must be enrolled in high school during the current semester.
Must be between the ages of 13 and 17.
Must have shown a strong commitment to the YMCA character values of Caring, Honesty, Respect and Responsibility in their efforts at home, school, church or their community.
Nominee's actions, character, and leadership must have had a positive impact, serving to strengthen the foundations of their community.
In cases of multiple nominations, only one application per nominee will be submitted to the selection committee.
Group or team applications cannot be accepted.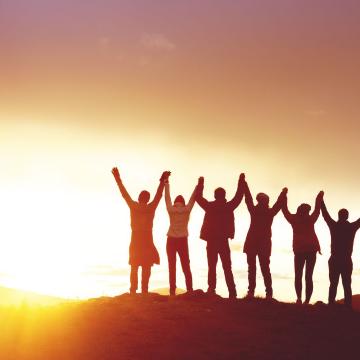 2022 Youth Character Award Honorees
Check out the inspiring stories of our 2022 YMCA Youth Character Award honorees!
YMCA Black Achievers is a multicultural effort to create equity in education as well as in the workplace by motivating African American/Black and...

Dig deep into the history of your family with the YMCA's unique leadership development program on ancestry and immigration.

The Chestnut Street Family YMCA Woman Up Teen Outreach Program provides teen girls the opportunity to learn social skills, communication skills and...