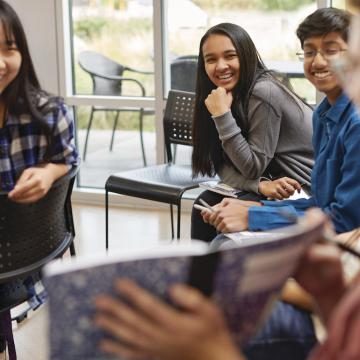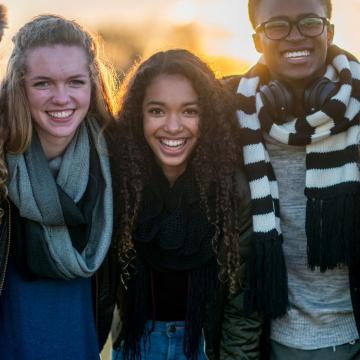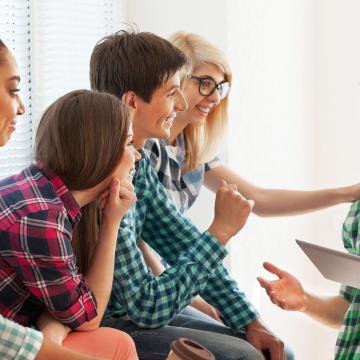 Leaders Club is a year-long leadership-development program for middle and high school teens. This program provides teens with extensive leadership training and volunteer opportunities that support YMCA programs and services to the community.
Leaders Club includes weekly meetings, service and social events, as well as trips throughout the year including rallies, service work weekends, optional spring break trips and Blue Ridge Leaders School.
Our goal is to challenge teens to serve the community, and to help them grow in who they are and lead those around them
Locations
Offered at the following YMCA locations: Clark County, Republic Bank, Southeast
Schedule
October 2022-June 2023
Meet Wednesdays from 7 pm-8:30 pm.
Ages
Open to teens and young adults ages 13-18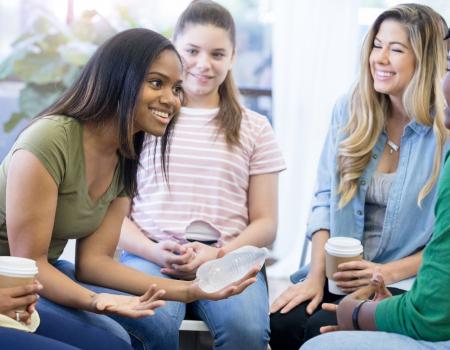 Use the button below to see upcoming sessions that are currently available for online registration.
If no sessions are available for online registration, please contact the branch directly to learn when the next session is scheduled and to register.
YMCA Black Achievers is a multicultural effort to create equity in education as well as in the workplace by motivating African American/Black and...

Love Notes is an evidence-based program that supports teens and young adults in developing skills and confidence to engage in respectful, equitable...

The Best Buy Teen Tech Center is a place where teens can develop critical skills through hands-on activities that explore their interests in...