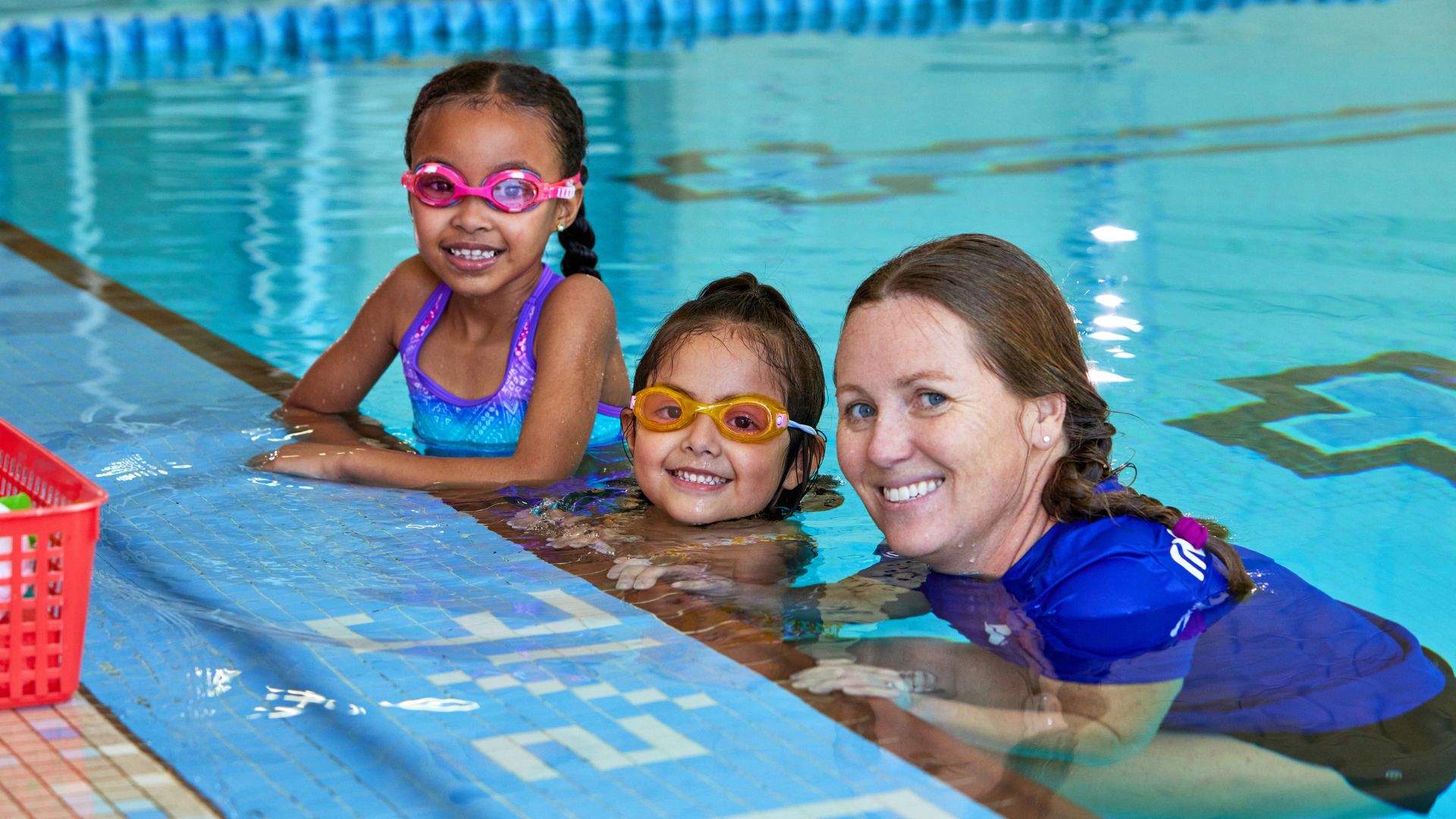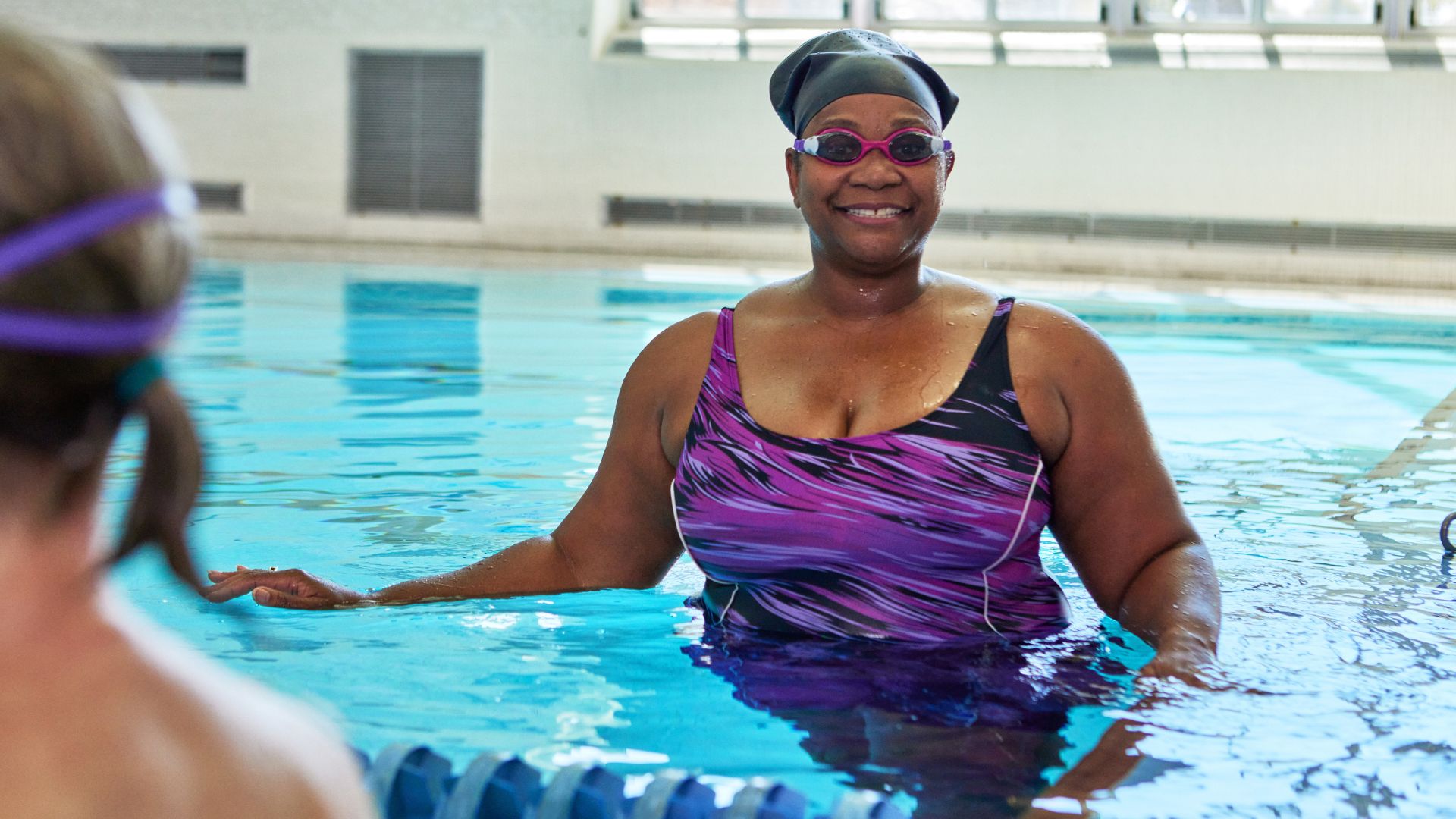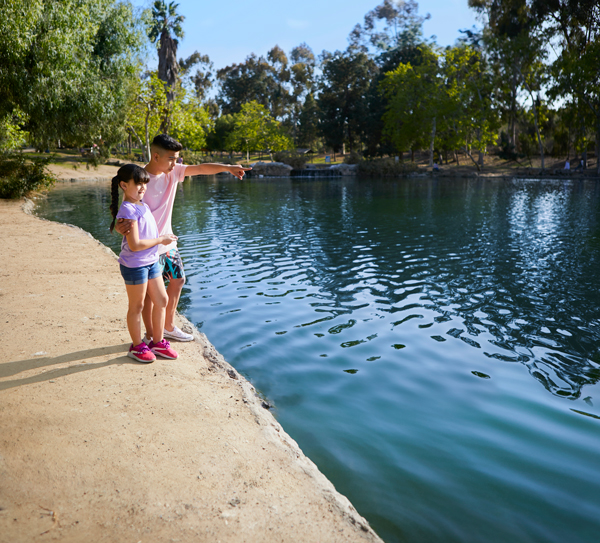 Drowning can happen nearly anywhere with standing water. By equipping kids and adults with the tools they need to be safe and confident in and around water, they'll reap the health benefits of exercise, bond with family and friends and take pride in their new skills safely. The Safety Around Water program is designed to provide access to pools and basic swimming skills and water safety for children who do not have access to swim lessons.
For Parents:
Make sure children know to always ask permission before going in or near the water.
Designate at least one adult to closely supervise and maintain constant visual contact with all children playing in or near water.
Closely supervise your children whenever they are in or near water – don't rely only on the lifeguard. And be sure to avoid looking at your phone, reading a book, or other tasks.
Teach children what areas to avoid, such as drains or the deep end where they will be required to swim or at least tread water.
Don't rely on water toys to protect weak swimmers. Coast guard-approved life jackets are the only devices certified to protect children. 

For Kids:
Never swim alone without permission and a parent or adult supervising.
Don't participate in breath-holding activities or contests. Kids can lose consciousness underwater where no one can easily see if they are struggling or having difficulty.
Wear a life jacket and don't rely on water toys and floatation devices.
Don't jump in water to save a friend who is struggling – instead remain out of the water and reach, throw an object (small raft, kick board, or floatation device) to help them.
Avoid problem areas of the pool, including the deep end or drains – where young swimmers can get stuck and potentially be held underwater.
Look before you leap – find out how deep the water is before jumping in. The lifeguard or an adult can help.
 
Face Water With Confidence
The YMCA of Greater Louisville is committed to water safety for all. We are expanding our Safety Around Water Program so that we can educate more young people on to respect water and navigate dangerous situations.
Safety Around Water Curriculum
The Safety Around Water program is designed to provide access to pools and basic swimming skills and water safety for children who do not have access to swim lessons. The curriculum is designed to teach children the basic skills necessary to swim 10 feet back to safety. The following skills are assessed:
Putting face in water
Submerging head
Jump in, turn and grab wall without assistance or flotation
Swim at least 5 feet without flotation
Back float
Schedule
The Safety Around Water program typically takes place during the summer.
Starting Price
Safety Around Water is provided at no cost to participants.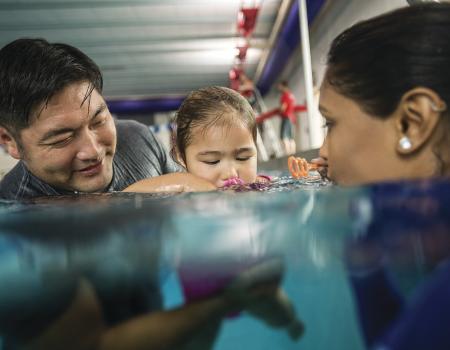 Due to the nature of the Safety Around Water Program, online registration is not available. Please call 502-587-9622 to learn more about eligibility requirements and to register.
The YMCA is the nation's favorite swim instructor. We teach people of all ages and from all backgrounds that water can be fun — not feared — if you...

Here at the YMCA of Greater Louisville, we ensure that our youth sports leagues' games are safe, fair and most of all, fun. Sign up for our youth...

YMCA summer day camps offer powerful learning environments and are places where a child's social education and independence develop. They provide...
Contact us at 502-587-9622 with questions or for more information.