Northeast Family YMCA - Kids' Club
Address
9400 Mill Brook Road
Louisville, KY 40223
United States
View on map
Contact Info
Branch Hours
5 am - 10 pm
Hours
| | |
| --- | --- |
| Mon - Thu: | 5 am - 10 pm |
| Fri: | 5 am - 8 pm |
| Sat - Sun: | 7 am - 7 pm |
9 am-1 pm; 4:30 pm - 8:30 pm
Kids' Club Hours
| | |
| --- | --- |
| Mon - Thu: | 9 am-1 pm; 4:30 pm - 8:30 pm |
| Fri: | 9 am-1 pm; 4:30 pm - 7:30 pm |
| Sat - Sun: | 8 am - 5 pm |
5 am - 8:30 pm
Lap Pool Hours
| | |
| --- | --- |
| Mon - Thu: | 5 am - 8:30 pm |
| Fri: | 5 am - 7:30 pm |
| Sat - Sun: | 7 am - 6:30 pm |
10 am - 12 pm; *4:30 pm - 8:30 pm
Family Pool Hours - *Swim lessons and/or aqua class may take place during this time
| | |
| --- | --- |
| Mon - Thu: | 10 am - 12 pm; *4:30 pm - 8:30 pm |
| Fri: | 10 am - 1 pm; 4:30 pm-7:30 pm |
| Sat: | *9 am - 6:30 pm |
| Sun: | 9 am - 12 pm; 1 pm - 6:30 pm |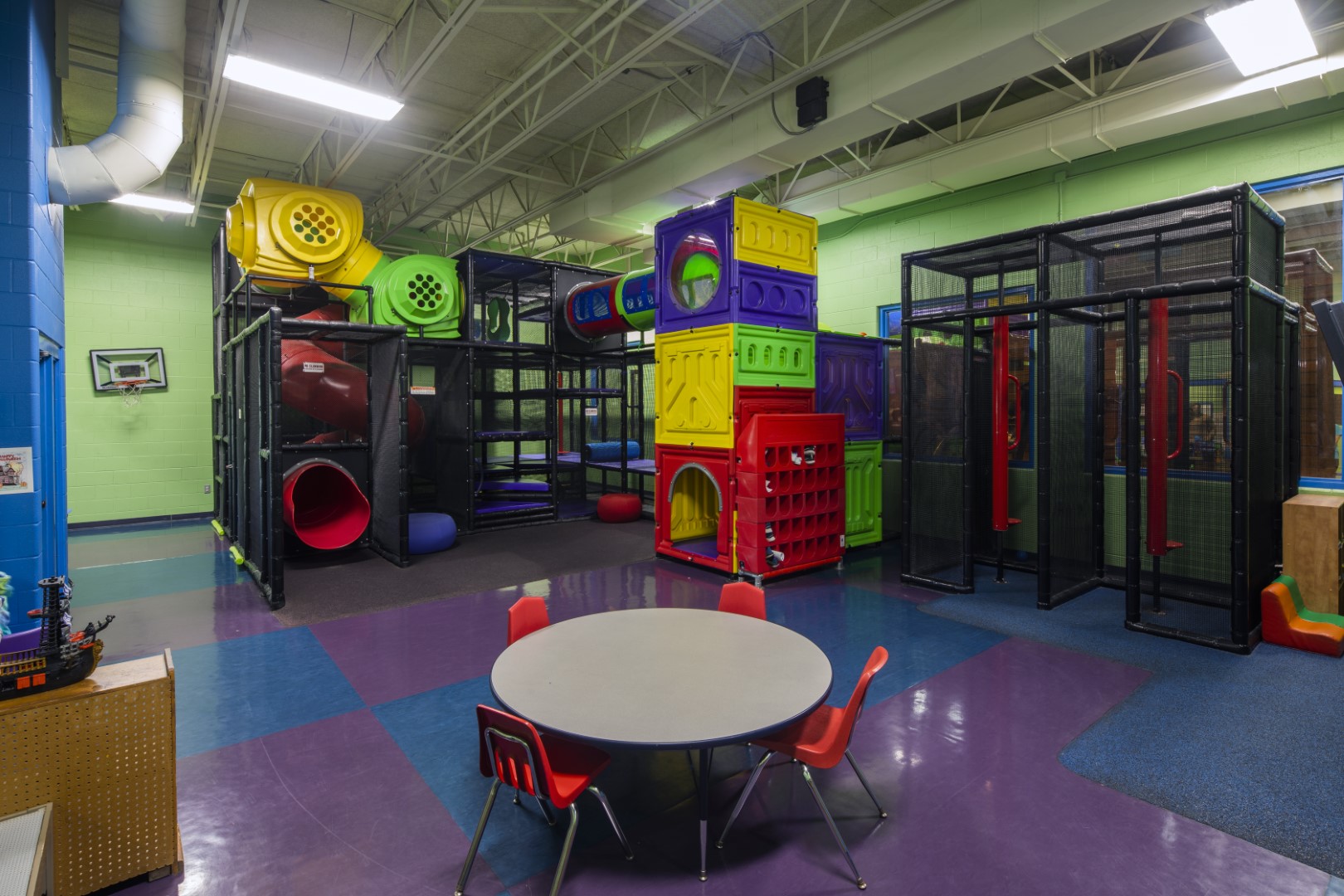 Kids' Club offers engaging, supervised activities for children 6 weeks and older while parents and caregivers work out at the Y.
Ages: 6 weeks - 10 years
Reservation Policy and FAQs
Recently we've been experiencing overcrowding and staff shortages at Northeast Kids' Club. In an effort to keep safety our top priority, we will require reservations. 
Reservation parameters:
Reserve one or two days at a time, up to 48 hours before your visit
Reserve two times a day (morning and afternoon)
Maximum of two hours (minimum of 30 minutes)
Same-day reservations accepted as space allows
Make A Reservation
Please visit our Reservations page to make a Northeast Kids' Club reservation.
---
Frequently Asked Questions
Do you allow walk-ins?
Walk-ins are permitted as long as space is available. There may a 15+ minute wait time during peak hours*. 
What happens if I have a reservation and I arrive late?
There is a 10-minute grace period. After 10 minutes, the reservation will be automatically removed from our system and you will need to make a new reservation.
What happens if I have a reservation and I don't show up?
Reservations will be automatically removed after the 10-minute grace period. We will evaluate repeated "no-shows" and discuss with the member on a case-by-case basis. 
Does the reservation system allow me to reserve one hour at a time or does it automatically schedule in two-hour increments?
You can reserve in 30-minute increments for up to two hours in the morning and two hours in the afternoon.  
Can my reservation time be extended if I decide to stay longer at the Y?
No. It's best to reserve more time than you think you might need. If you pick up your child early, then that spot would open for someone else. 
*Peak Hours: 
All day on Saturdays
Sunday Mornings
Weekly from: 10am- 12pm and 5-7:30pm
JCPS canceled school days
Holidays